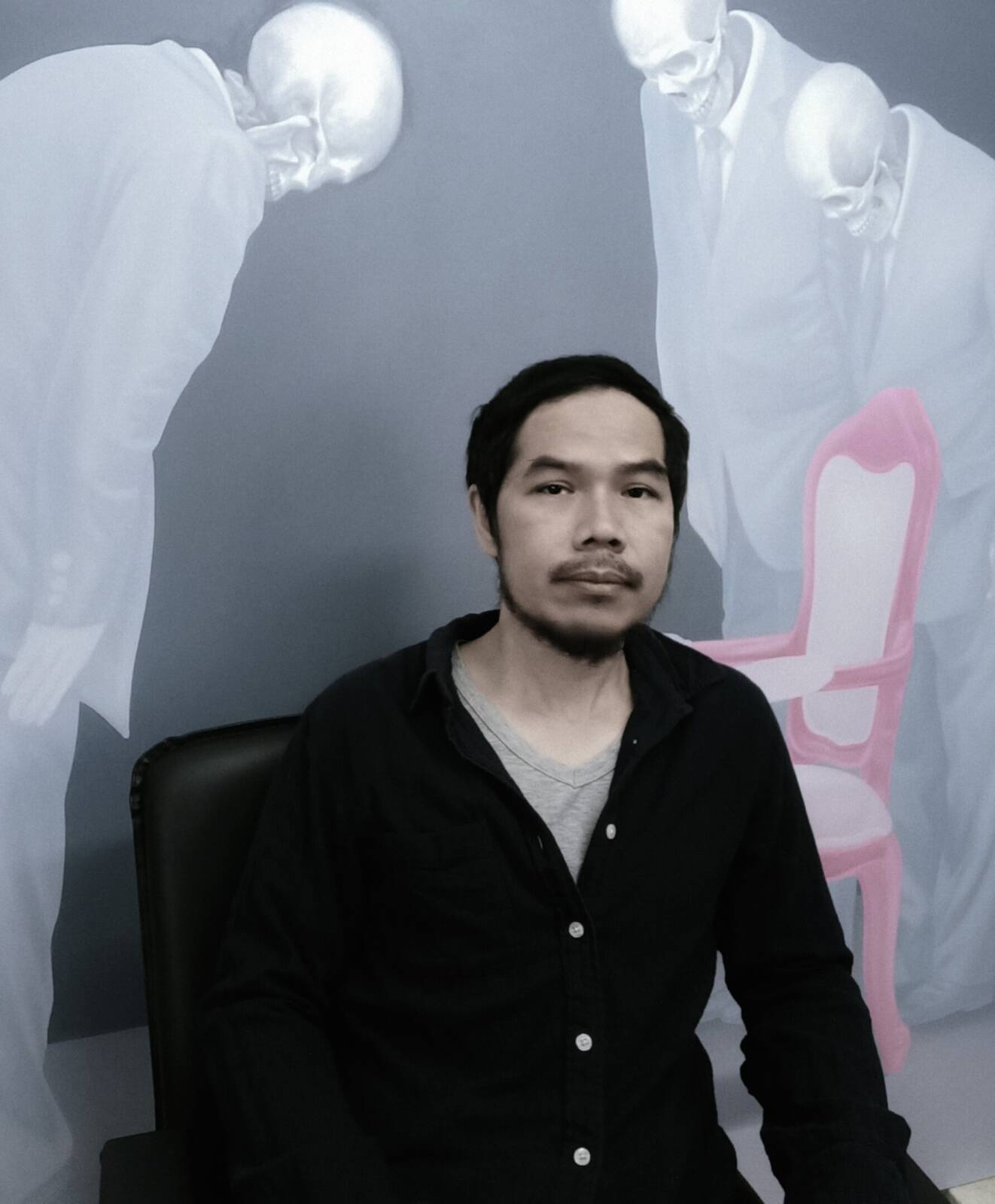 Jittagarn Kaewtinkoy
Member since
2021
Born
05-01-1979
Education
BFA (painting), Rajamangala Institute of Technology.
Home Town/Country
Bangkok Thailand
Work Town/Country
Bangkok Thailand
Career Highlights
Solo Exhibition : 2020 "Philippines Art Fair" Manila , Philippines.
2020 : "INEVITABLY IMPERFECT" at Vinyl On Vinyl Gallery, Manila,Philippines
2016 : "In the loop" at Yavuz Gallery , Singapore.
2021 : Painting X at Xspace Art Gallery

Awards
2011 : Artist in Residencies, Da Wang Culture Highland, Shenzhen, Guangdong, China.
2001 : Special Award The 18th Exhibition of Contemporary Art by Young Artist,Thailand.

Bio
จิตรการ แก้วถิ่นคอย (ต่าย)
Jittakarn Kaewtinkoy is a Bangkok-based painter whose work addresses social-political issues of Thailand. Having had numerous exhibitions in Thailand, the United States, Italy, China, Singapore, and the Philippines. He is one of the most recognized and prolific painters of Thai contemporary art. His last solo exhibition, In the loop, opened at Yavuz Gallery in Singapore in 2016.