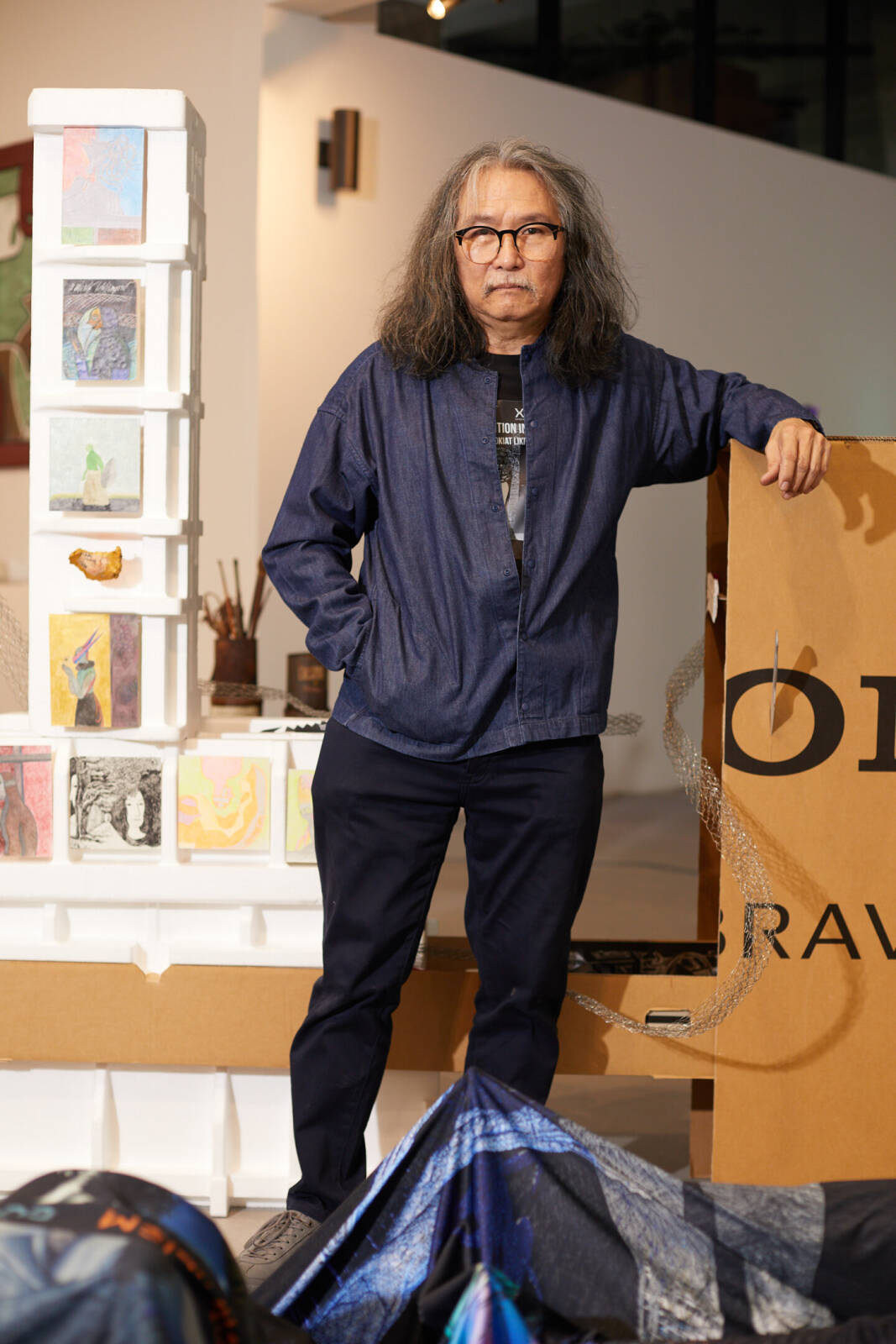 Chookiat Likitpunyarut
Member since
2021
Born
25-08-1955
Education
Faculty of Decorative Arts (Interior Design), Silpakorn University, and Interior and Environmental Design from Pratt Institute, Brooklyn, New York.
Home Town/Country
Bangkok Thailand
Work Town/Country
Bangkok Thailand
Career Highlights
2021 : Xhibition in the dark at Xspace Art Gallery
2022 : X-DISCIPLINE at Xspace Art Gallery

Awards
-
Bio
ชูเกียรติ ลิขิตปัญญารัตน์
He was an interior designer and brand builder, who participated in many world-class brands, i.e. American Express, Northwest Airlines, Citibank, Fuji Bank. He was a design consultant for Thailand leading agencies and organizations such as PTT, Thai Airways International, Cathay Trust, Baan Lae Suan Fair, and inter-leading design brands such as Knoll, Landor, Interbrand, and brandcreate. He was also an illustrator for some of the world's leading publications such as The New York Times, Book Review, and Business Week. Chookiat currently devotes his time to creating, experimenting, and discovering new knowledge.
The artwork captures his imagination, feelings, thoughts, experiences, interests, education, and past lives. Processed through a private algorithm until it becomes his self-portrait. Like the saying, you are what you eat. This trivia is expressed through a small piece of art exhibited inside his Museum of Mind.