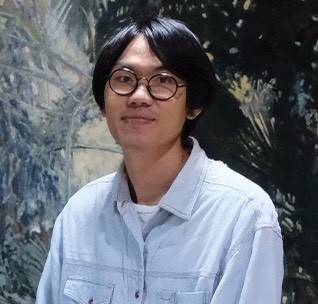 Noppanan Thannaree
Member since
2021
Born
31-01-1988
Education
M.F.A. (Visual Arts) Master of Fine Arts Silpakorn University.
Home Town/Country
Nakhon Pathom Thailand
Work Town/Country
Nakhon Pathom Thailand
Career Highlights
Solo exhibition : 2020 ''Reflection of the Mind'' at people's Gallery, Bangkok Art & Culture Centre. ''Shades of Souls'' at S.A.C Art Lab allocated at hotel De Naga Chiang Mai
2021 : Painting X at Xspace Art Gallery

Awards
-
Bio
นพนันท์ ทันนารี (ปอม)
Currently, he's a full-time artist. In his early career, Noppanan's body of work was mostly done in Chinese ink on paper. Some are monumental in scale and drawn intricately with his very own handmade bamboo pen. For him, a work process is a form of meditation. Drawing each and every blade of glass is a way to tune the mind into the present. Most of Noppanan's inspiration stems from Zen and Buddhist philosophy. His ideas are mostly concerned with nature. Through his work, he aims to bring a balance that enables him to find an ontological connection between man and the world around him. The ideas and philosophy behind his work have gone to shape his character and become an intrinsic part of who he is as an artist. In the later development of his career, Noppanan expands his philosophy beyond the boundary of a religious realm and starts to explore the universal law of nature. He continues to use nature as his main theme and further experiments with a variety of techniques to represent his new ideas. Currently, Noppanan resides and works between his studios in Nakornpratom and Chiang Rai province where he was born.