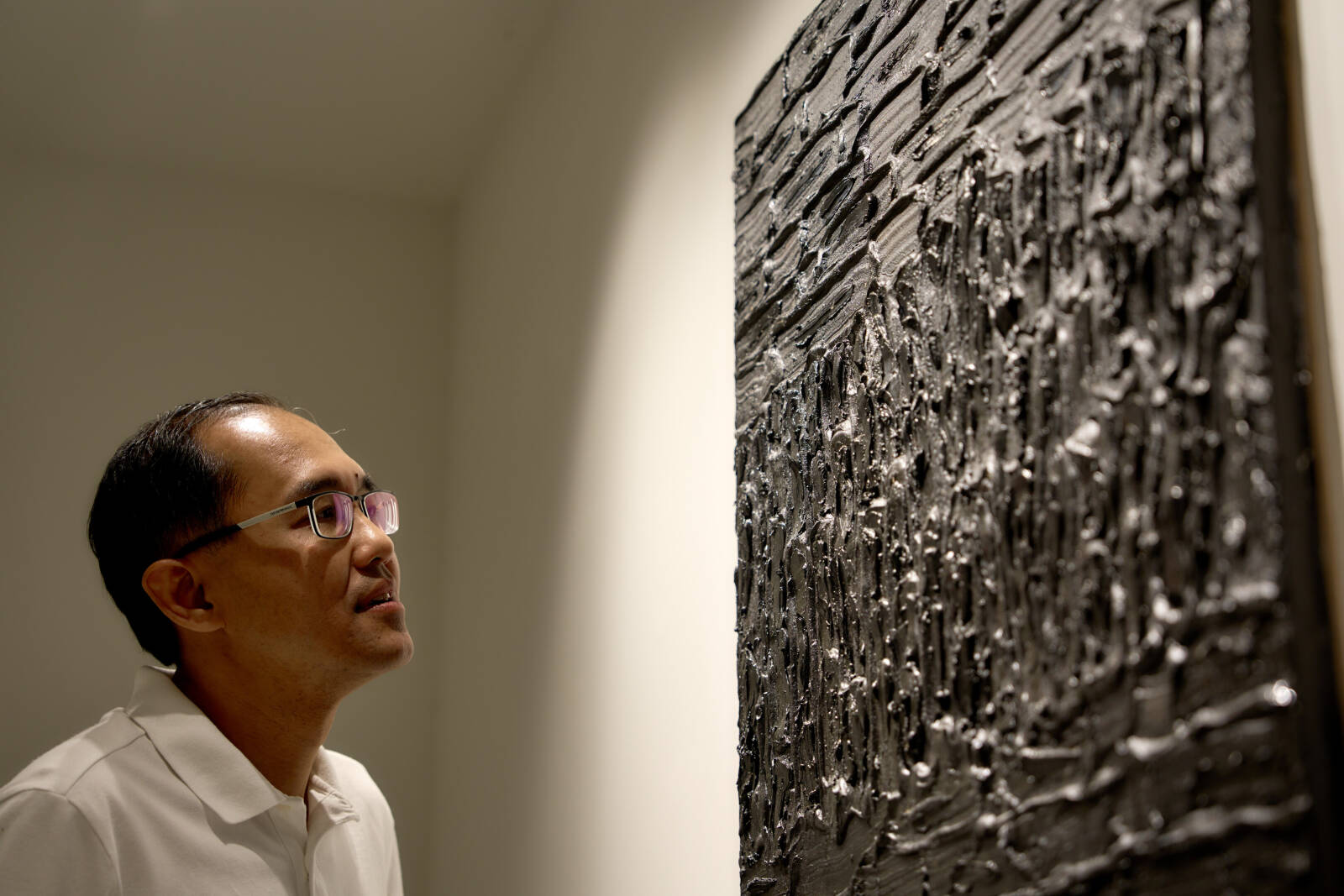 Sitthidham Rohitasuk
Member since
2022
Born
20-05-1981
Education
Ph.D. (History) Faculty of Arts, Chulalongkorn University
Home Town/Country
Samutprakarn Thailand
Work Town/Country
Samutprakarn Thailand
Career Highlights
2021 : Broken Silence Reminiscence Painting Exhibition at Kalwit Studio and Gallery, Bangkok.
2022 : Spontaneous and Interlace Mini Solo Exhibition at Kinokuniya Book Shop, Siam Paragon, Bangkok.

Awards
-
Bio
สิทธิธรรม โรหิตะสุข
He was an Artist, Writer and Art Lecturer, who created an Abstract Expressionist Painting in many solo and group Exhibition. His works between 2017-2020 inspired from improvisation of Jazz Music and Spontaneous way to paint. Since 2021, he began to developed the new direction of Painting by study the Philosophy of "Black" from France Abstract Painter "Pierre Soulages" and use "Black Color" for explore and review state of mind. He used black color from several medium such as Oil, Acrylic, Enamel, Tar, Black Varnish and Print-Making Ink to mix with other color for Abstract Painting.
His abstract Paintings reflect to inner emotion, explore and review state of mind, and recalling memories of the past of his life. His paintings also invite an audience to open their imagination according to each person's aesthetic experience. He also wrote the Modern and Contemporary Thai Art History in Pocket Books and many Articles.