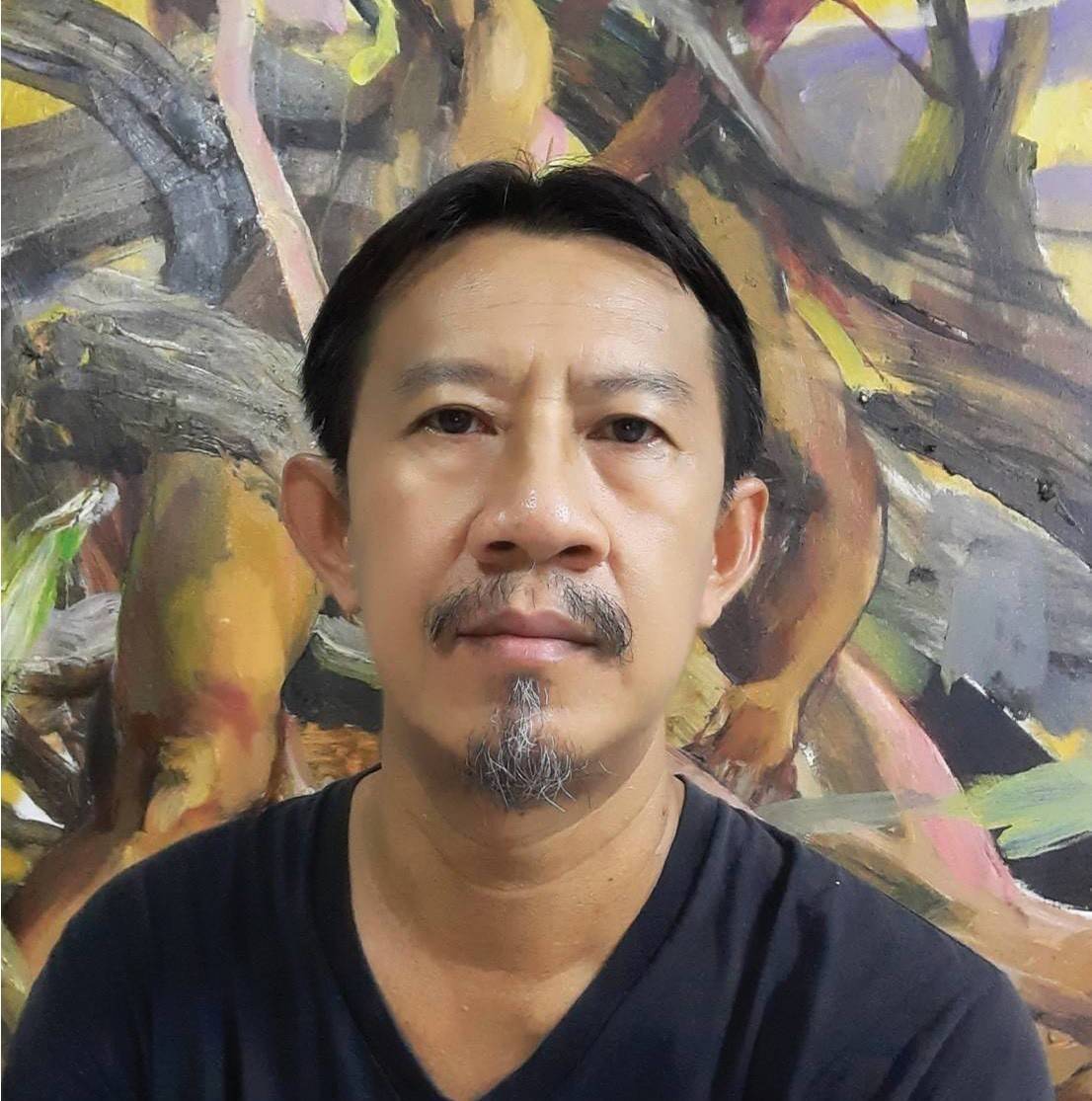 Krit Chantaranet
Member since
2021
Born
06-06-1971
Education
Faculty of Painting Sculpture and Graphic Arts, Silpakorn University.
Home Town/Country
Yasotorn Thailand
Work Town/Country
Yasotorn Thailand
Career Highlights
Duo Exhibition : 2012 Insane Exhibition By Krit Chantranet and Verapong (AYINO) Sritrakulkit Jakarn , Numthong Gallery.
Group Exhibitions :2014 : Hop art now, Hop art gallery
2011 : Luggage 2nd Bangkok young artist festival artery gallery
2009 : Artist for elephant at Bangkok art and culture Centre : Aesthetics of body at artery gallery
2007 : Change exhibition Hop-Art gallery :Join artistselfportrait at silom gallery / 2006 : Exhibition at Hop-Art Gallery.
2008 : Hop-art 3 RD Anniversary exhibition
2021 : Painting X at Xspace Art Gallery

Awards
-
Bio
กริซ จันทรเนตร (กริซ)
Krit Chantranet was born in 1971 in Yasothon province. Studies At College of fine art and then studied at Faculty of painting Silpakorn University for 2 years Before resigning to work in illustration for the first time and started working on personal art in painting. until now he is interested in human stories, so he likes to draw portraits (portraits) and draw portraits (figures).