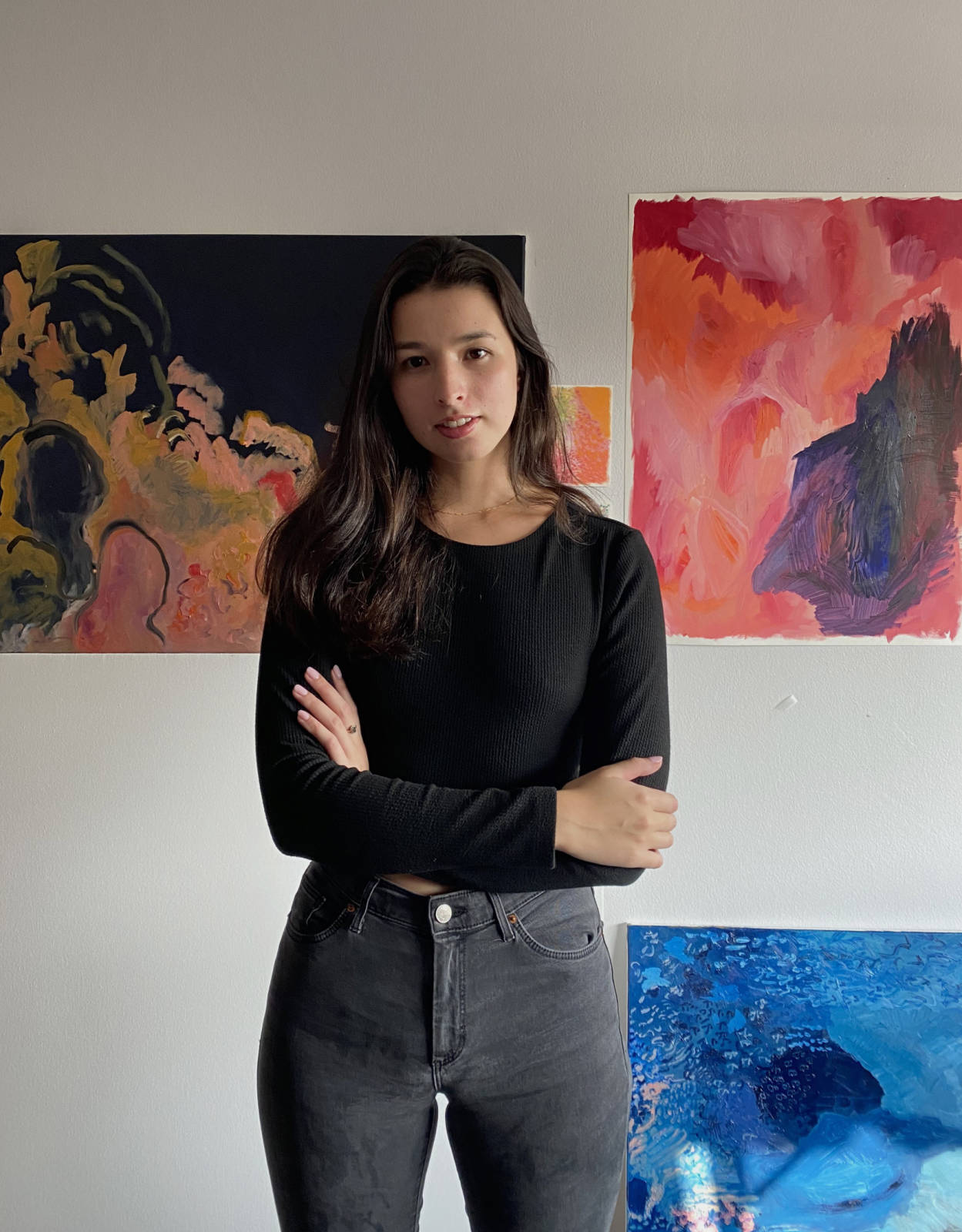 Julia Oborne
Member since
2021
Born
05-03-1995
Education
BA Painting (First Class Hons), University of Edinburgh.
Home Town/Country
- -
Work Town/Country
Bangkok Thailand
Career Highlights
2018 : Hidden Door Festival, Old State Cinema, Leith, Edinburgh.
2017 : ECA Degree Show , Edinburgh College of Art.
2017 : Genius Loci, City Arts Centre, Edinburgh.

Awards
-
Bio
จูเลีย โอบอร์น
Julia Oborne is a Thai-British artist who recently graduated in Painting from the University of Edinburgh. She is interested in the process of increasing, decreasing, scratching, creating drift, and many more possibilities in the creation of the painting. Her works are inspired by the experience, feelings, and memories that transform into shapes, shapes, and colors in an abstract way.