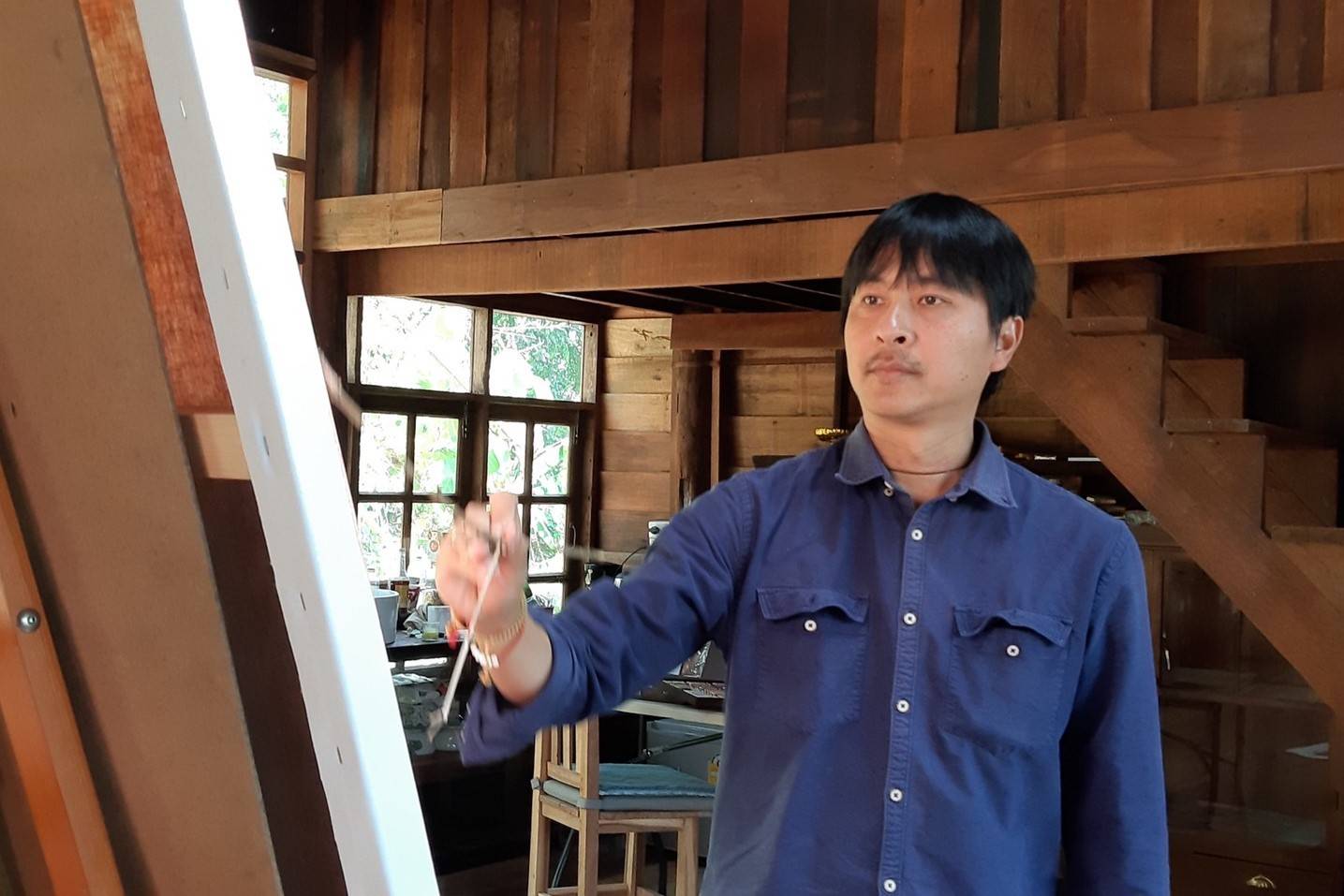 Anupan Pluckpankhajee
Member since
2021
Born
04-08-1977
Education
Seminar für Malerei Germany, Therapeutikum am Kräherwald Germany Sienna Academy ,Australia
Home Town/Country
Bangkok Thailand
Work Town/Country
ChaingMai Thailand
Career Highlights
Painter and Art Therapist

Awards
-
Bio
อนุพันธุ์ พฤกษ์พันธ์ขจี
Anupan Pluckpankhajee, a Spiritual Expressionist Painter, is one of the earliest recognized pioneers of Art Therapists in Thailand.
He studied Arts and Anthroposophic Art Therapy in Germany following the path of Therapeutikum am Kräherwald.
After that, he decided to return home and pave the way for Anthroposophic Art and Art Therapy in Thailand in2004 in order to introduce and expand this valuable knowledge to Thai people.
Later, with more curiosity in colours, he became a Colour Specialist with his profound study in Light, Darkness, and Colours in the context of Collot d'Herbois.
He has kept teaching and practicing in this field for over 20 years and has 7 solo exhibitions now in total.
In the present, he lives and works for 7 Arts Inner Place, his home and art studio in Chiang Dao, Chiang Mai, Thailand.